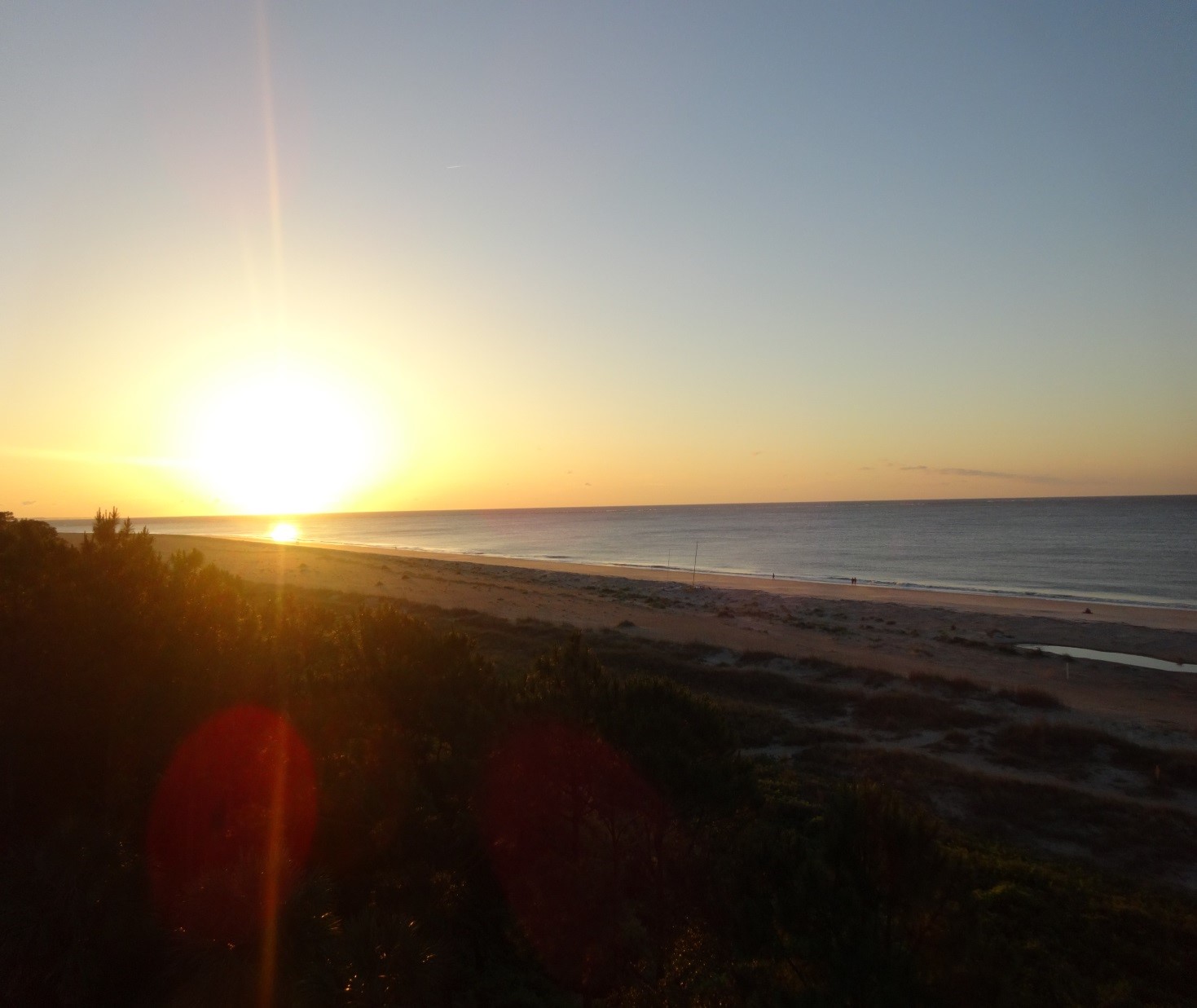 Busy-ness is a persistent parasite, like barnacles on a sea shell.  Busy-ness attaches itself to my life through "extra" expectations and goals and plans.  If I allow these barnacles to grow and multiply, my priorities and my calling become almost unrecognizable.  I come to believe that these embellished plans are God's will for me, and I convince myself that no one but I can accomplish these plans–not even God.  My time is consumed by either working on these altered plans, or worrying about them.  Gone is my willingness to begin each day in God's presence, and to seek His guidance throughout my day.  There is no time.  I must hurry.  There is much to do.
Through Psalm 23 my Patient Father, My Shepherd calls me back to reality, to the truth deep within me.  He calls me to remember, rest, reflect, restore, and refocus:

REMEMBER:
The Lord gives me plenty–more than enough—of everything I need to do what He calls me to do.
plenty of resources.
plenty of His love and acceptance and grace.
He has done this before, and He will do it again. And again.

REST: Being still—resting—allows me to…
absorb His presence, and
remember His provision, power, guidance, faithfulness and love.
be strengthened for the day ahead.
step back and see the big picture, instead of being caught up in meaningless minutia.

REFLECT: His quiet waters allow me a safe place to…
see my reflection,
face my recurring tendency to wander, and
re-clarify truth, and recognize what barnacle-lies might be attached to that truth.

RESTORE: He refreshes my soul with…
His grace.
His affirmation of my identity, value, belonging.
His calling for me

to be loved, and
to love,
and to let go of everything else.
freedom from the barnacles of busy-ness—those expectations of myself and others that attach themselves to my life, keeping me from seeing and following God's true plan for me.
increasing understanding of truth, and the exposure of lies I have long believed to be truth.
new ways to love Him, myself, and others who cross my path.
Every day, in hard times and good ones, when I follow the Lord my Shepherd He guides me to Joy— the hallmark of an abundant life.
Do you ever feel like you have collected barnacles of busy-ness? How has God been leading you to joy, and freeing you of the barnacles of busy-ness? We would love to hear from you!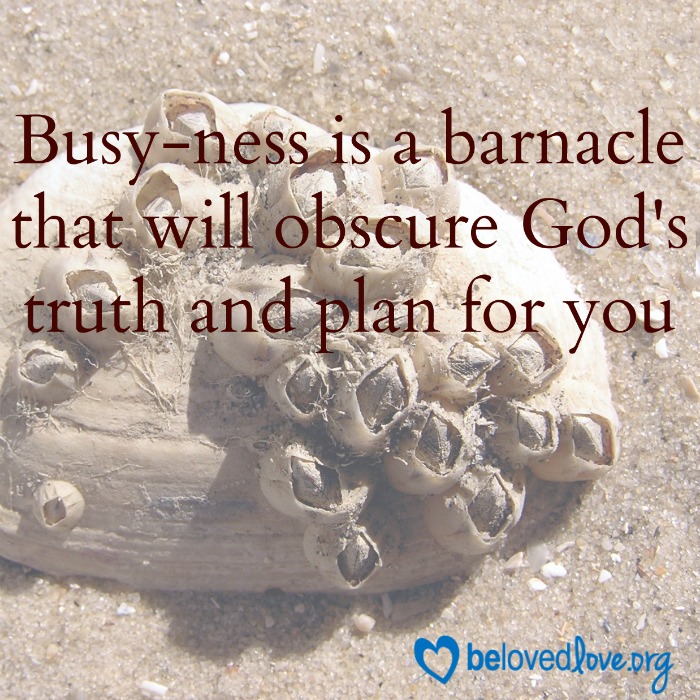 By Lydia Floren