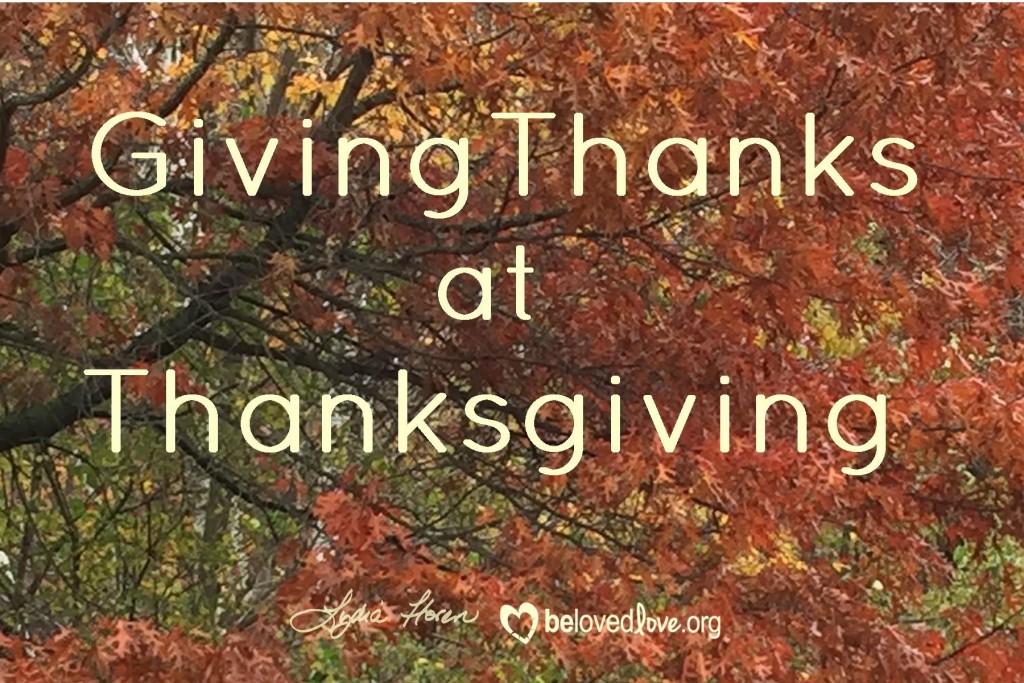 Every good and perfect gift is from above. James 1:17
I just got back from an amazing trip literally to the other side of the world.  I was invited to come and speak at a women's conference, the first one specifically for women that the hosts had ever organized.  I was humbled, and frankly a bit afraid; I was speaking 7 times in 2 days, and to folks from a completely different culture.  I prayed.  And prepared.  And prayed.  And others prayed with me.  And God showed up.  Every day.  And in ways I didn't anticipate.
Over the next few weeks, I am going to share a bit more of what I saw and learned, but today I thought it would be appropriate just to write on one topic from the conference: "Be Thankful."  I know, I know.  To those of you that follow my blog, you know how much I have written about giving thanks.  Nothing new there.  But the reason I keep circling back to thanks-giving is because this habit has had such an impact in my life.  The more I focus on giving thanks to God, the more I find my life transformed.  And so, there is often something new I am learning about thanks-giving.
Here's what I mean.  On Thanksgiving Day, of course we Americans are reminded to give thanks.  Amid feasting and family and football, we often stop and think—and even verbalize—some things we are thankful for.  In our family, this happens during The Big Meal.  (Might I add, the only meal I truly cook the whole weekend!).  Sometime between turkey and pumpkin pie, we all lean back in our chairs and take turns mentioning things in the past year we are particularly grateful for.
It's a good thing to do.
But it is easy to emphasize blessings, more than The Giver of those blessings.  When it is my turn at the table, I will say what I am thankful for.  But, I can often forget to mention Who I am thankful to.  I often neglect to actually say the words, "Thank you God."  Like the eleven lepers, I am thrilled with the gifts, but I'm not expressing gratitude to The Giver.
Thanks-giving has a point.  A person on the other end.  A person that we are thanking.
To truly give thanks, there must be a recipient:  someone we giving thanks TO.
So, this year as you rejoice in your blessings, remember WHO you are thankful TO:  the Giver of every good and perfect gift.  And then take a little time to actually say the words to Him.
Say, "Thank You God."
It's a good thing to do.
This season, what are you especially thankful to God for?