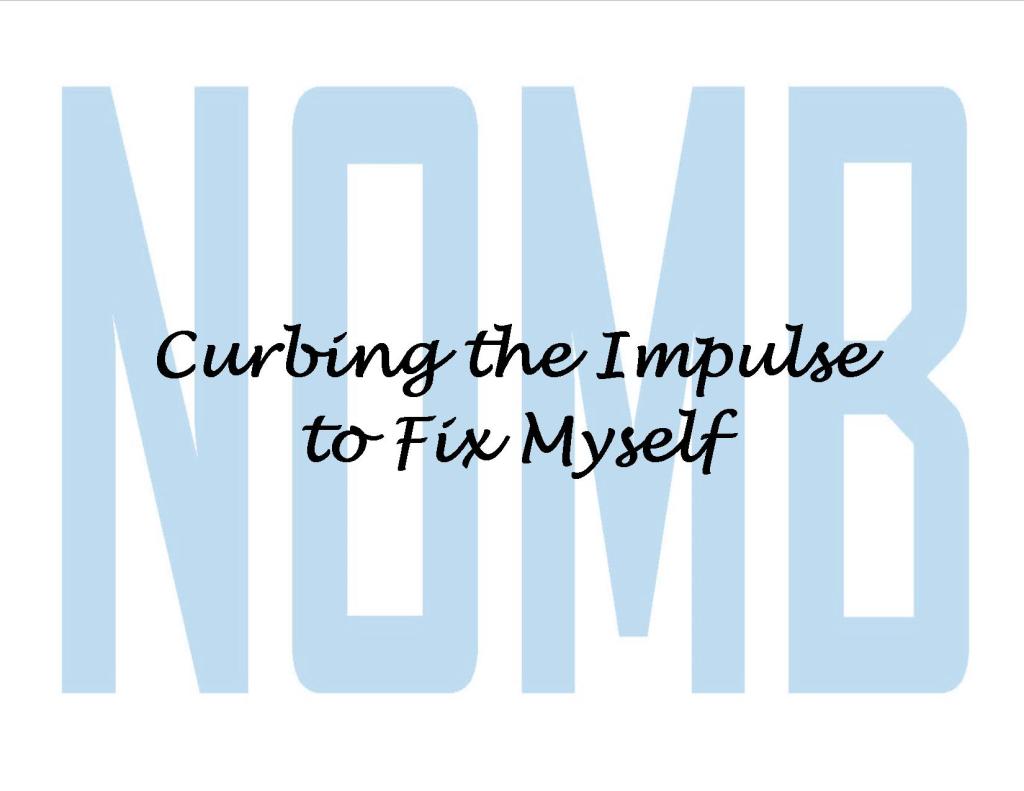 NOMB (None Of My Business) Part III: Curbing the Impulse to Fix Myself
One time, when I was particularly aware of my failures and inadequacies (this happens a lot to perfectionists, BTW), I decided I would make a list of of each of my faults. It took awhile. It was quite a list. Finally I finished, and then wrote this prayer in my journal:
"OK, God, here are all the things that need changing in me. Where do you want me to start first?"
Here was His answer: "Why don't you start with the perfectionist part?"
I was stunned. And then I laughed.
Perfectionism wasn't even on my list. But once I thought about it, perfectionism, in a sense, WAS my list. The very act of writing down that string of deficiencies was my attempt to perfect myself, albeit with God's blessing. But God had different ideas of what needed fixing. He knew I needed to change my tendency to perfect myself at all, and the audacity, in fact, to think that I could. Suddenly, I saw how prideful and foolish it was to attempt any self-improvement on my own.
I not only need God's strength to carry out any change in myself, I need His wisdom about what really needs changing. His words, His wisdom, didn't come from within me, it came from Him, and it is changing my life. Slowly. Recovering from perfectionism is a long process.
Not only are we unable to fix others' problems, we are not even very good at fixing our own. We are quite blind to our blind spots. We don't perceive the fixed false beliefs deep in our psyches that are obstacles to freedom and joy. And when God shows us one of those blind spots, only He can help us navigate the complicated path needed to free us from the lies and lead us into truth.
This is why Paul says, "I don't even judge myself." God is The Master Physician. He alone sees the big picture of my life, the unseen pain and distorted misinformation that unconsciously drives destructive thought and action. He alone knows the best way to blast me out.
God has serious skills.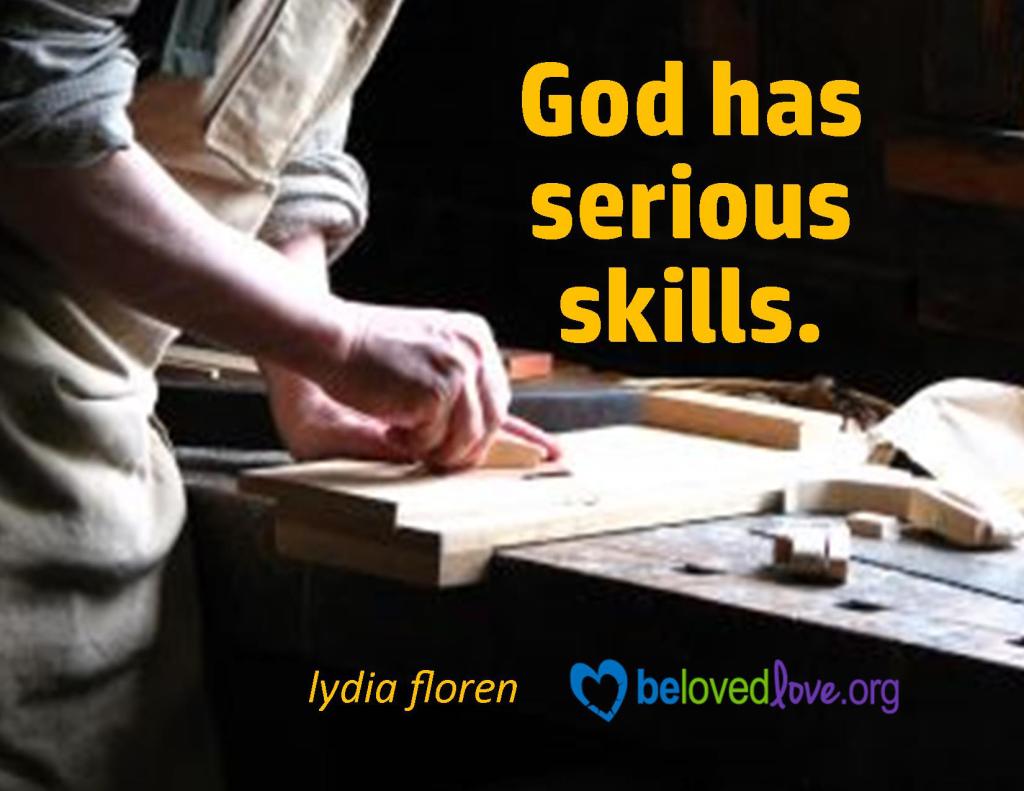 Recent Series: NOMB Part I: Letting God Be The Fixer, NOMB Part II: Curbing The Impulse To Fix Others