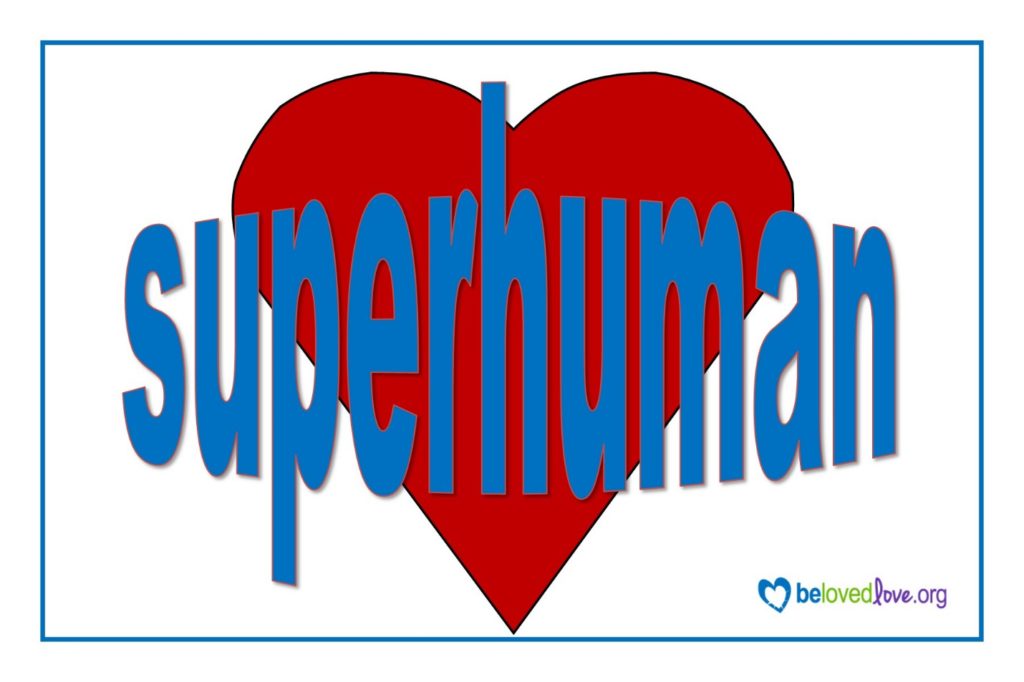 by Lydia Floren
Our family has always been enamored with superheroes.  Ever since our boys were little our home has been populated with superhero toys, games, comic books, movies and costumes.
One of the kids even had a superhuman theme for homecoming one year.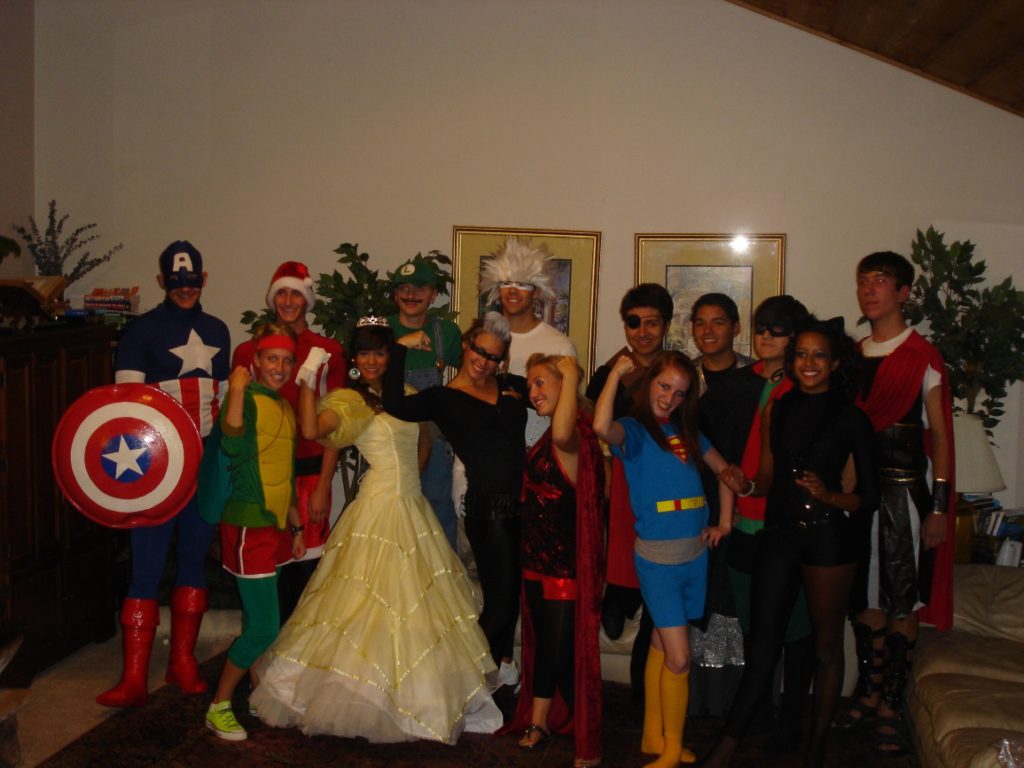 And how many people do you know that have a Thor-sized hammer in their garage?
Why are superheroes so popular?  Because they have super powers, of course. All of us, at one time or another, have wished for some type extraordinary ability, haven't we?  Maybe we dreamed of having
Photographic memory, so that we could get an "A" on every test.
Time travel, so that we could see the future (and maybe win the lottery).
Instant tele-transportation, so that we wouldn't be late to an appointment (although I am not sure that would totally cure my tendency toward lateness).
I have often thought that following God requires supernatural strength, especially in the most fundamental thing God asks us to do: to love. "Oh that's not so hard," you might say, Everyone knows how to love."  Well maybe, if you think that the love God wants us to give others is just sappy sentimentalism, or electrifying passion, or dutiful good deeds. But the love God wants us to give others goes far beyond this. Here's what 1 Corinthians 13 says love really looks like (my paraphrasing):
Love is…
Patient.
Kind.
Trusting.
Understated.
Respectful.
Gracious.
Selfless.
Unflappable. (Has a long fuse.)
Love…
Forgives easily and often. (Doesn't hold grudges.)
Celebrates the good.
Bears all things.
Believes all things.
Hopes all things.
Endures all things.
Love never fails.
Impossible.
Loving like this is hard, isn't it? It's particularly difficult when you try to love a person who is rude, or selfish, or arrogant or fickle.  And it's near impossible to do when that person has deeply hurt you, or someone you love.
And why would we want to love someone like that? Some people don't deserve to be loved…do they?
No. Some people don't deserve to be loved. But, let's be honest. There are times when each of us is hard to love – much less like. Haven't we all at one time or another been rude, selfish, arrogant, and fickle – and probably worse? It's funny how little we remember the hurt we inflict, and how often we recall the pain others cause us. Truthfully, no one – not one of us – deserves to be loved the way that 1 Corinthians describes it.  But God loves us like that anyway.
Still, being around a difficult person is, well…difficult. So how do we get past the distaste, the offense, the hurt? How do we release the pain so that we can love someone in the way God asks us to love them?
Super strength for super love.
Godly love requires God's power. Only with the help of God can we set aside our own feelings and love others like God calls us to love – bearing, believing, hoping, enduring all things. God-Who-Is-Love has given us His super-strength to love others in a way we could never do on our own.  Our job is not to conjure up love, but to access God's rich store of love, already present in our hearts.
Are you finding it difficult – maybe even impossible – to love someone in your life?  You are not alone. And you are not on your own. God gives us the ability to love others with superhuman, life – changing love.
Which, by the way, is the same way He loves each of us.
We love because He first loved us.
Love is patient, love is kind and is not jealous; love does not brag and is not arrogant, 
does not act unbecomingly; it does not seek its own, is not provoked, does not take into 
account a wrong suffered, does not rejoice in unrighteousness, but rejoices with the truth;
bears all things, believes all things, hopes all things, endures all things. 
Love never fails;   1 Corinthians 13:4-8a