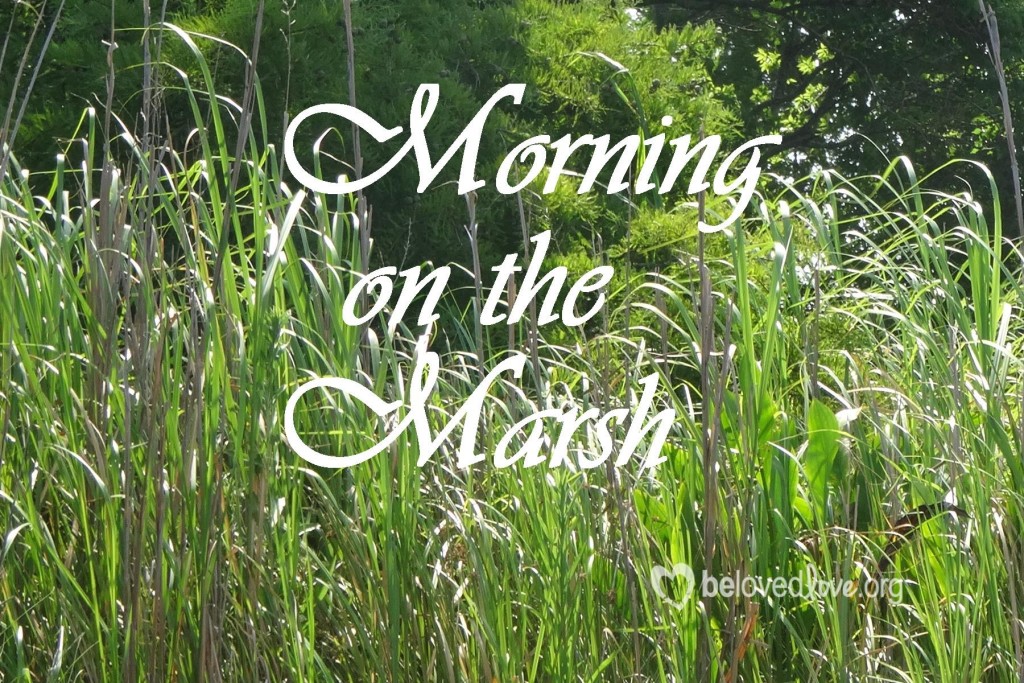 by Lydia Floren
For so much of my life, I brush past the magnificence of God's creation. One day this past week, I stilled myself enough to absorb a bit of its wonder. Andrew and I were wrapping up a visit to South Carolina. We spent our last few days with dear friends in their Georgetown home, situated on the edge of the Edisto Marsh. Our final day, I woke up early and wandered out on the back deck. The boards were still damp from a nighttime rain. The breeze was uncharacteristically cool. I settled into a chair and tried to soak in the sights and sounds of my beloved South one last time before heading home. Here is my attempt to put into words a morning's beauty in the Low Country:
Morning on the Marsh
Crickets hum.
Trees rustle.
Birdsongs echo.
Sound surrounds.
Thump-thump, thump-thump.
Wind-stirred leaves spill staccato drops.
Sparrows flit between moss-draped branches.
Tall pines brush a dusky sky.
Waters glimmer amid cattail reeds.
Seagrass ripples.
A snowy egret glides across
the flat expanse of gold-tipped green.
Wonderful are your works, and my soul knows it very well. Psalm 139:14
What are you noticing about God's beauty this summer?
Related Posts:  Spring In The North Woods
Recent Post: Encountering God Our Father