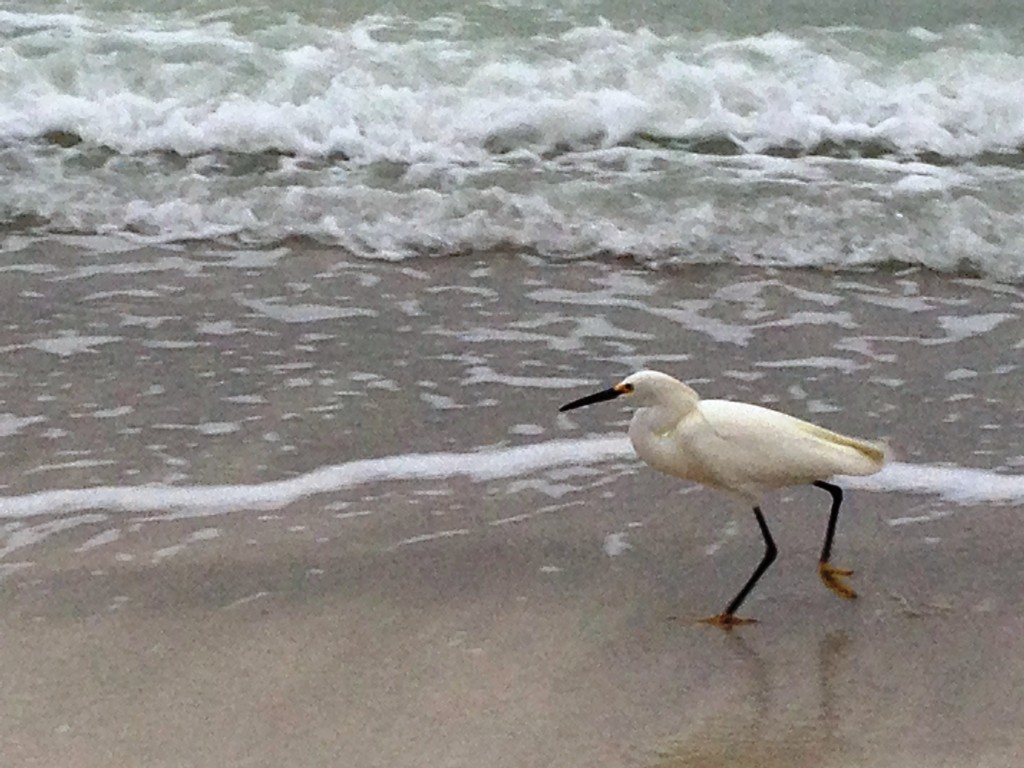 I am spending a few glorious (and warm) days at the beach visiting a dear friend. On the drive from the airport my friend told me about the island's beach renovation project. The Corps of Engineers situated a big ship offshore a couple of miles north of us to suck sand from the ocean floor. They then push it through a pipe they progressively lay down close to the water. The Fresh sand is sifted and then deposited along the eroded shore, and then big trucks even it out. It is quite a production.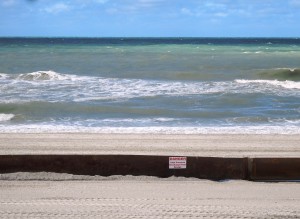 Unfortunately the crew set up shop right in front her place 3 days before my arrival. When they moved down the beach after a couple of days, they left a big pipe stretched across the sand in front of us, and– for a while– a plastic orange fence that kept us from approaching the ocean.
I had a decision to make.
This week I will choose:
Will I focus on the rusty pipe,
or the panorama of ocean and sky?
On the orange fence, or a shore free of beach walkers?
On an occasional beeping truck, or gull cries and crashing waves?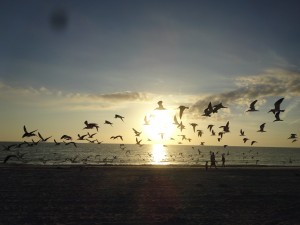 All through our lives we make decisions.
We choose.
To enjoy life's beauty, or to be annoyed by its problems.
To appreciate what we have, or to wish for what we don't.
To be content, or to be restless.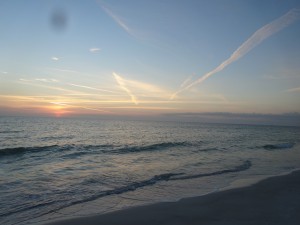 In our walk with God on this earth we choose
To trust, or to worry.
To be thankful, or to be dissatisfied.
To embrace joy, or to wallow in self-pity.
Thank you God, for
Your presence within and around me.
The magnificence creation before me.
The beauty of me – your ultimate design.
You – Your personality, intellect, creativity, compassion.
The incredible power you possess and restraint that you practice.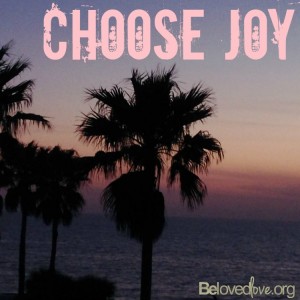 Thank you God,
For renovating my heart, just like this beach – restoring fresh sand, minus the debris.
For Your incomprehensible love, vast as the sea.
Thank you, that you have made it possible for me to choose You,
For me to choose Joy.