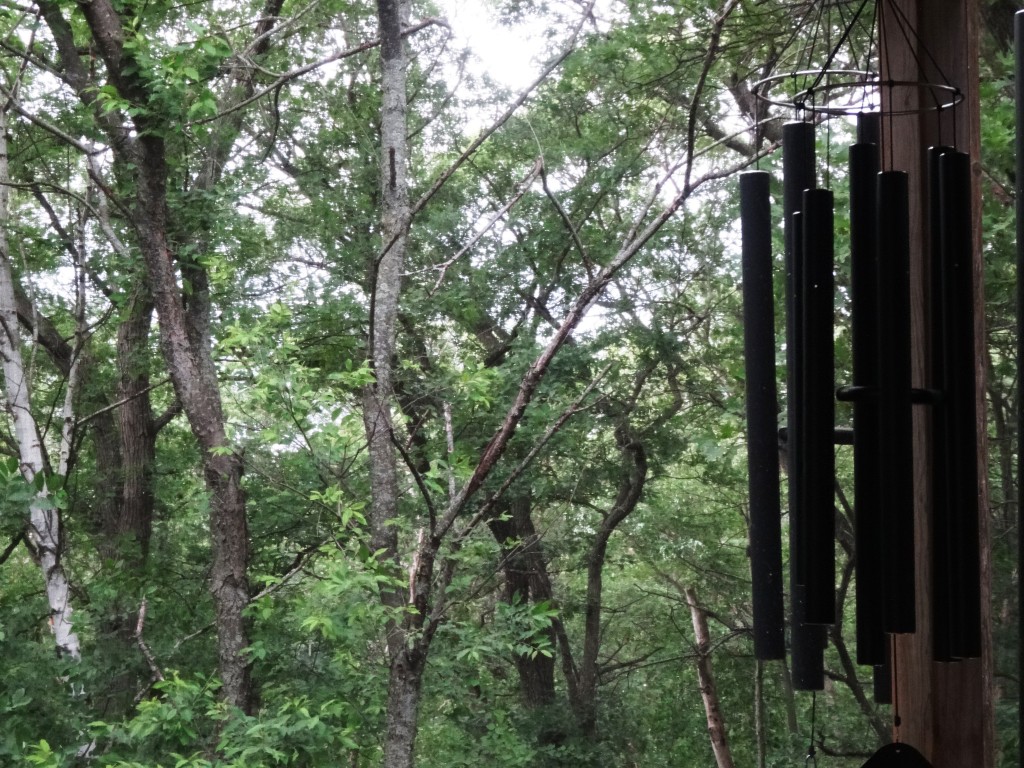 My husband Andrew is not materialistic. In fact, for special occasions it is almost impossible find him a gift that he actually wants, and would enjoy.  For Andrew, wind chimes is one of those gifts. Over the years, Andrew has collected a set of perfectly harmonized wind chimes in a range of octaves, each carefully hung with the others on our screened porch out back.
In summer, when we practically live outside, those wind chimes give us special pleasure.  Some days the chimes only ring an occasional note or two as a breeze wafts through.  On windier days they produce a progressing cacophony of sound.  First the trees will rustle as the air pushes through them; then the chimes will joyfully clang an answer, sometimes even echoing down the hill with the neighbors' bells. The sounds ebb and flow, almost like the crashing of waves, but with clear crisp tones—bold, and then quiet. Even though there is no distinct melody or set rhythm, the wind stirs them to make beautiful music.
We are each created to chime–to resonate the reality of God's presence and love to those around us.  When we position ourselves toward the wind, the beauty of God moves through each of us like the wind on a summer day. And as God liberates us from the shackles of our shoulds and oughts, we are free to clang away with joyful abandon, almost like a 2 year old banging on pots and pans.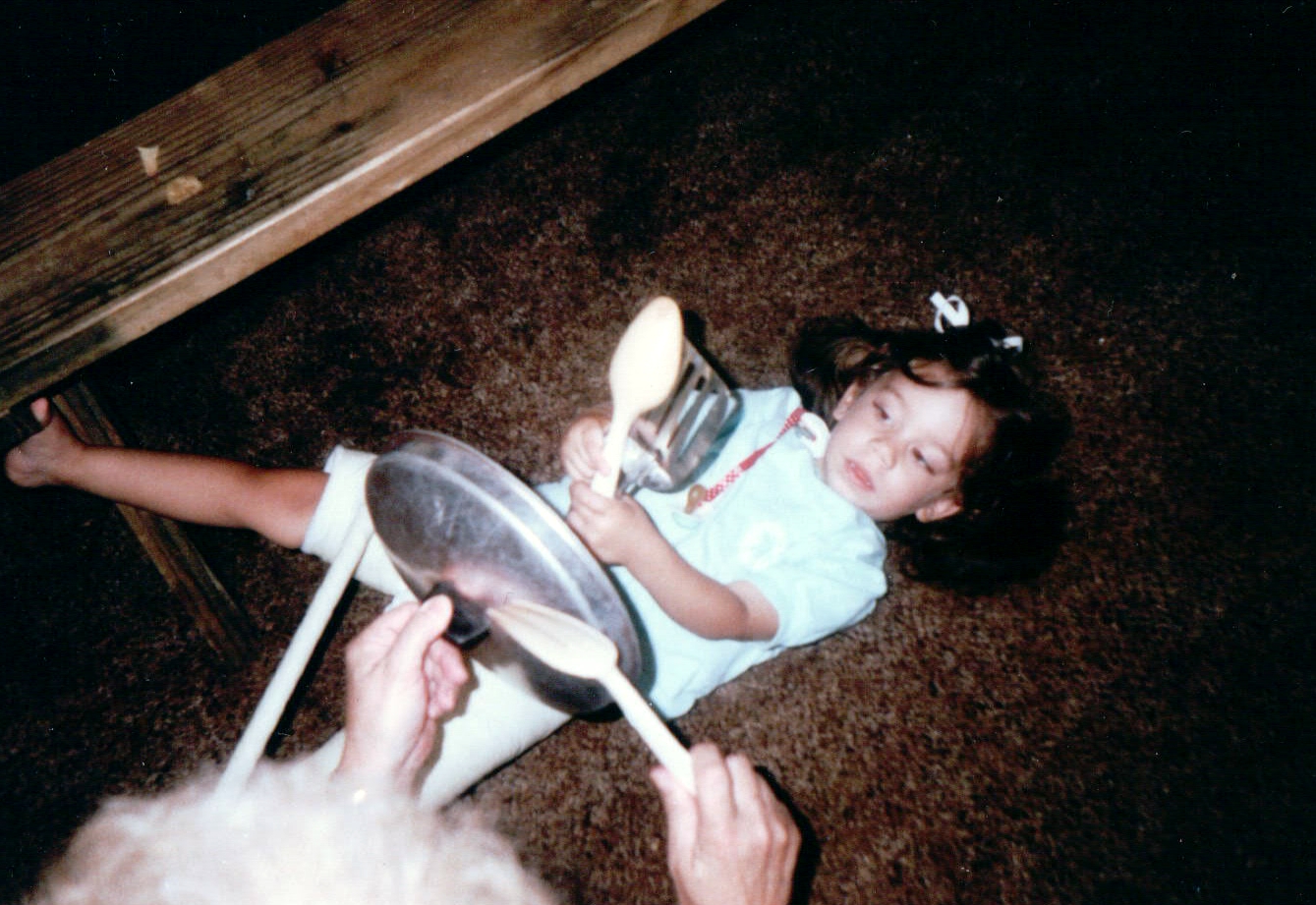 And God blends the ebb and flow of our clanging into a lovely harmony.
And then He smiles.

Now it's your turn:  When have you seen God moving through you or someone else to bless another person?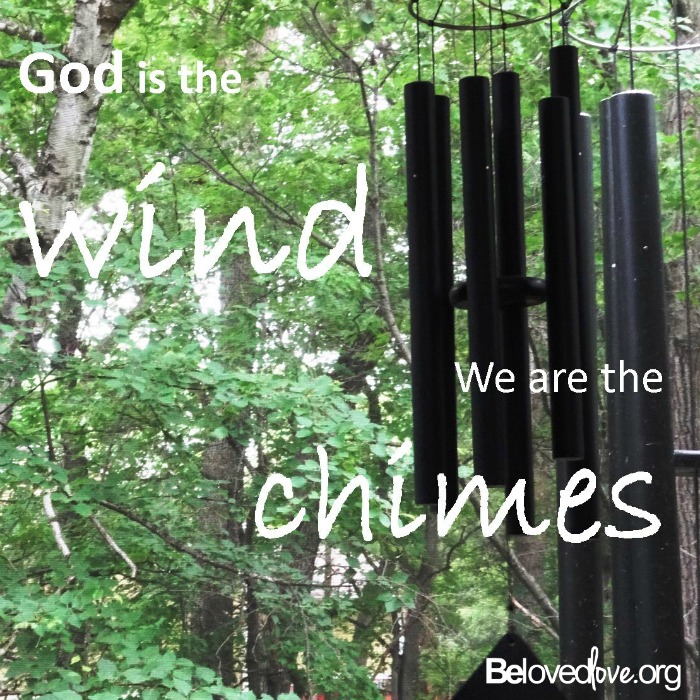 By Lydia Floren