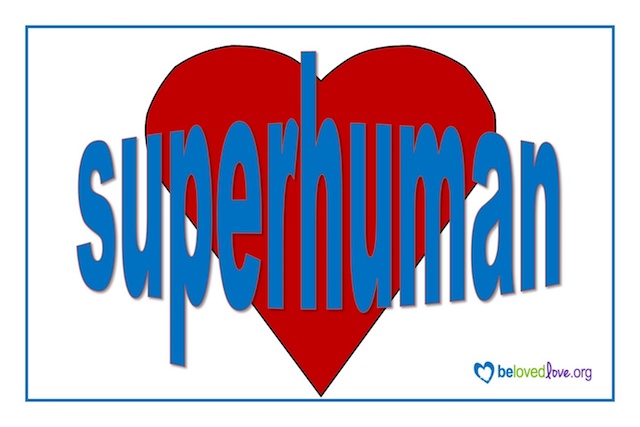 by Lydia Floren
Last week, we talked about the challenge of loving others with God's impossible love, something we can only do with His superhuman strength.  Today, let's explore how we can access that love, how it can be such a reality in our lives, that it becomes easier and easier to love others in the same way.
So, how can we love others with this superhuman, "1 Corinthians 13", love?  It starts with learning to be loved, choosing to accept, experience, and live in the reality of God's impossible all-encompassing love.
Choose to
Accept the reality of God's love. Acknowledge the truth that even though you don't deserve it, God loves you in this mind-blowing, all-encompassing way.
Love is patient, love is kind and is not jealous; love does not brag and is not arrogant, does not act unbecomingly; it does not seek its own, is not provoked, does not take into account a wrong suffered, does not rejoice in unrighteousness, but rejoices with the truth; bears all things, believes all things, hopes all things, endures all things. Love never fails;    

1 Corinthians 13:4-8a
Experience the reality of God's love. Knowing something, in your head, is the starting place, but

experience

is what solidifies the truth in your heart and spirit.  Only when you make the decision to trust God's love, will you experience the reality of it.  What does that look like?  It means letting go, and accepting His help/grace. Letting go of the need for control, of self-hatred, or guilt, or hurt, or fear, or self-centeredness, or self-protection – whatever has been dominating your life, and holding you captive. And then, grabbing on to the truth that He will take care of you, and lead you in the way you need to go. It means resting in the truth that you are loved, cared for, valued, important, wanted. That you belong. That you are safe.
Live in the reality of God's love. Living in the reality of God's love for you, is simply this:  practicing steps 1 and 2, over and over again, until they become a deep habit that marks the fabric of your life.
The more we live in the reality of God's love for us – the more we acknowledge the truth of it, and then choose to trust it – the more power we have to love others in the same way.
We love because He first loved us.  1 John 4:19