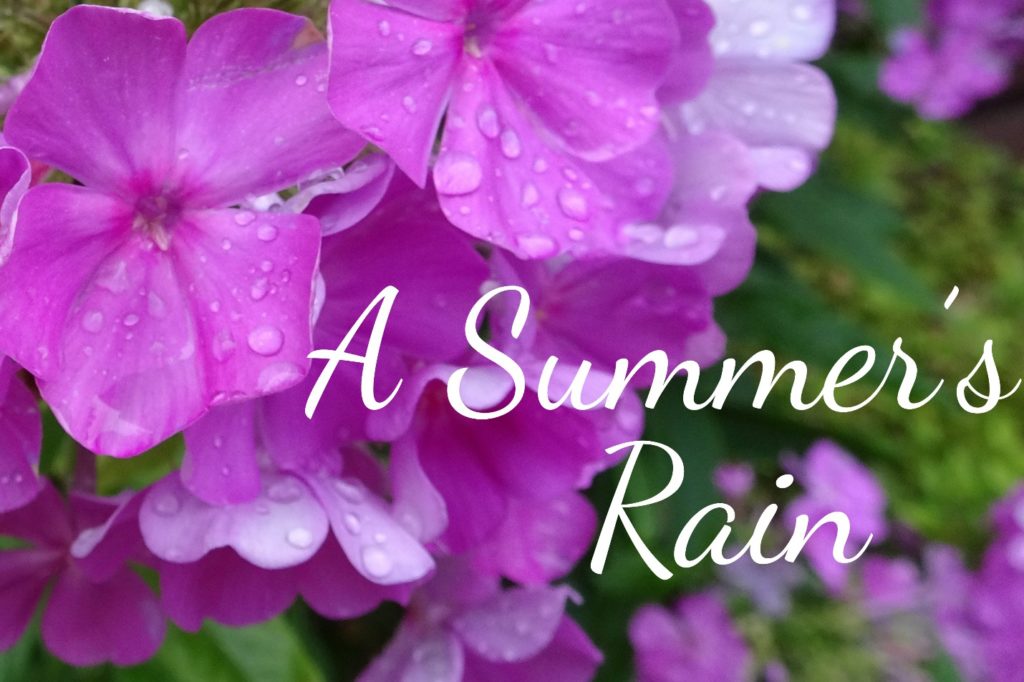 [Note: I wrote this in the summer (obviously). It is the intro to a book I am writing called "Beloved Adventure."  Hope you like it…]
It is raining outside. I am safe and dry, in our tree-house-like back porch, and it is raining. The water taps against the leaves, gurgles from the downspout.  The moist breeze brushes coolness on my face, and tickles my nose.  It rains, and I remember.
My first panic attack happened the day before I started my residency. I had struggled the first 2 years of med school, wrestling with a massive amount of material, never feeling like I mastered it very well. It finally started to make sense my last two years, and on the eve of beginning my residency, I was ready for a fresh start.  I desperately wanted to make a good impression with my new colleagues.
On that eve before my first day as a "real doctor," I was alone, sitting on the hand-me-down couch of my new apartment.  It had started to rain, gently at first, and then with massive sheets pounding the pavement. I was fretting. Despite my prayers, my anxious thoughts multiplied. My skin broke out in a cold sweat. My heart raced. The room seemed to close in.  I felt like I was suffocating.
In my panic, I jumped up, threw open the front door, and flung myself out into the storm. And stopped. I just stood there for I don't know how long, soaked to the skin, water dripping down my face and limbs and puddling in my shoes. At some point I remember raising my hands to the sky and declaring  "God, if You can do this – if You can make rain appear from the sky and water the earth – you can take care of me in this residency."
As I stood there with my hands raised, God responded. He didn't speak audibly, unless you count the drumbeat of the rain. Yet, He answered me clearly, as He settled His peace deep into my spirit, and  gently washed my fears away.
Today, many years later, I am safe and dry on my back porch.  And I am enjoying the sights and sounds of a summer shower watering the lush Wisconsin greenery.  At moments like this, when I am quiet enough to notice the rain, I smile to myself.  On that night long ago God met me at my point of need, and He has done so many times since.  Each time I reach out to Him He meets me, and answers by raining His love and mercy down on me.
In Psalm 37:25, David said "Once I was young, and now I am old. Yet, I have never seen the Godly abandoned or their children begging for bread."  NLT
Like David, I'm older now. I have practiced medicine, married, raised a family. I've pulled up roots and put down new ones. I have experienced joy and pain – and yes, a few more panic attacks.
God has never left me. He has filled in the cracks of all my imperfections with His unfailing love. And I know from years of experience, that each time I step into His presence, God gently washes my fears away.