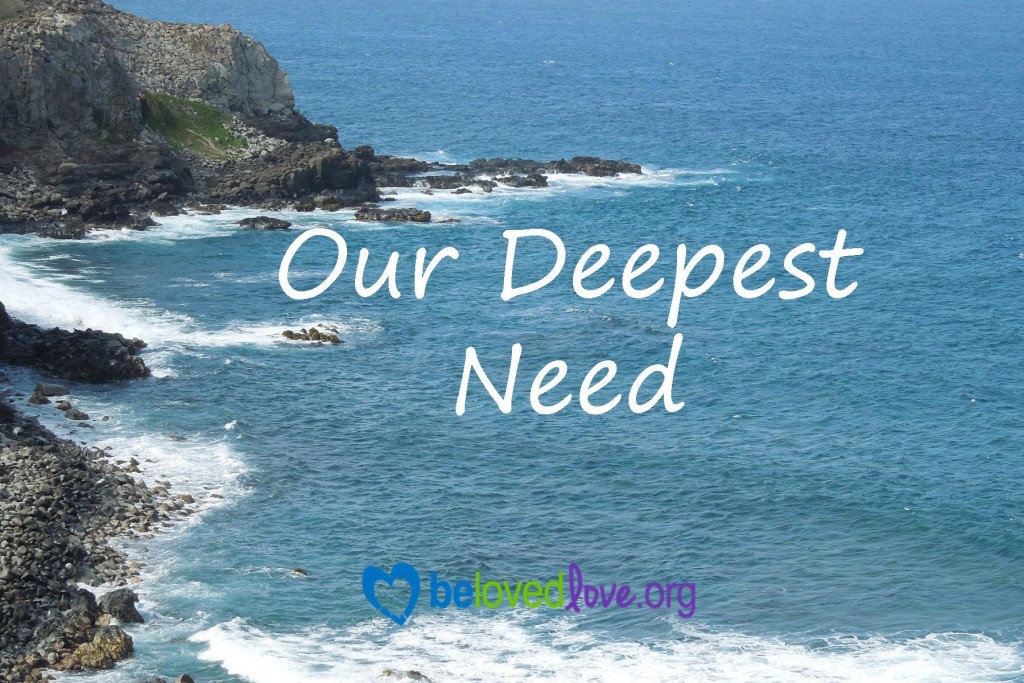 by Lydia Floren
"Christ is wisdom and He is our deepest need. Our inner restlessness can only be pacified by the revelation of His eternal friendship and love for us."
–Margaret Bottome (as quoted in Streams in the Desert, 8/26/15)
I need you, Father,
to tame my wandering mind
to focus me on what is important
to fill me up with Your love, and to show me how to live as one who is beloved
to banish my nagging sense of being "never-enough"
to teach me to truly love myself, love You, and love others
to complete me–to fill in all the holes and gaps, and make me whole.  Again and again.
Thank you for Your unwavering love for me, for each of us.
Our deepest need is You.
Our deepest need is met by You.  In You.  With You.  Without fail.