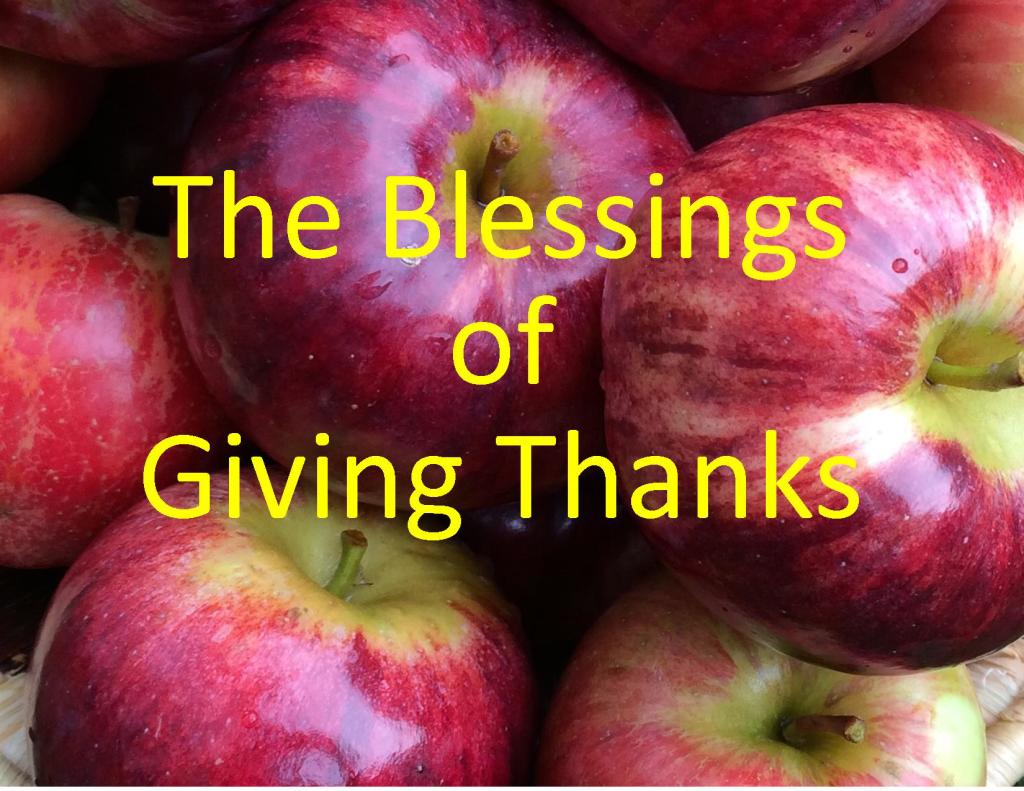 by Lydia Floren
What one habit has most transformed your life?  For me the answer would be                           the practice of thanks-giving..  Here are a few of the blessings of giving thanks that I have experienced:
Attitude. I see even a little blessing in life as a bonus, not a right, when I appreciate that my life—and everything in it—is a gift from God.
Contentment.  I am free to enjoy each day–even if things are difficult–when I give thanks that God is working all things to good.
Trust.  It is easier to trust God's direction, especially when the future seems uncertain, as I give thanks for God's love and goodness.
Fearless following. I can boldly follow God's lead–the best i know it–as I give thanks for God's commitment to safely guide me. I know that He will make any mid-course corrections if I misunderstand or just wander away for awhile.
Self-concept. I am at peace with who I am when I give thanks for my life–the unique blend of attributes that makes me "me".   It settles me.  I have nothing to prove. I am valuable, and valued by the most amazing being in the universe, the person that made me.
Encouragement.  I am en-couraged—given courage to be myself, when I appreciate my identity and value.   And I can then en-courage others.
Hope.  I have hope to see beyond a hardship when I am giving thanks in the middle of it.  I can also more readily see benefits of those challenging situations.
Perspective.  Giving thanks for eternity reframes my perspective, and reminds me  what is really important.
Focus. Giving thanks for others takes my focus off myself.
Tolerance.  When I give thanks for the unique gifts of others, I more inclined to celebrate differences, instead of being annoyed by them.  I can appreciate that each person's individuality makes life rich, just like one spice combined with another creates a wonderful flavor.
Freedom.  Giving thanks for Christ's sacrifice allows me to leave the past behind, and to quit beating myself for being "imperfect."  God completes me. In Him I am perfect.
Calling.  There is nothing like the deep soul-satisfying joy of God working through me to love another person in my own unique way.  Giving thanks to God for calling me to be loved, and then to love–Him, myself, and those I encounter–brings me joy.
Presence of God.  Giving thanks in all things brings me into the very presence of God.
The practice of giving thanks in all things has changed–and continues to change–my life.
How has giving thanks blessed you?  We'd love to hear from you!