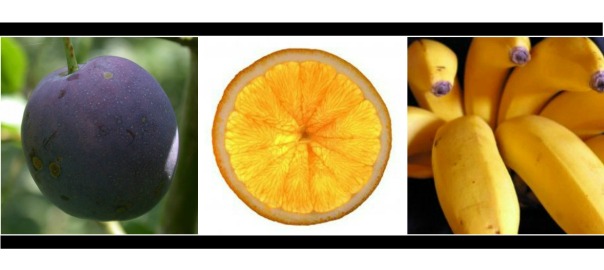 The gift of fruit   
When I was first in private practice, my partner and I would receive many gifts at the holidays, both from patients and from other physicians. One of the most memorable presents I got, my first year out, was a gift that kept on giving: a  membership in a Fruit-of-the-Month club.  Each month a box would appear at my doorstep carefully packed with a  luscious seasonal fruit:  oranges one month, apples the next, then pears, plums, grapefruit, kiwi, etc.  Delightful.  There was always more than I could possibly eat, and I would share with the staff and friends.
 God has given us beautiful fruit to enjoy. 
 But the fruit of the Spirit is love, joy, peace, patience, kindness, goodness, faithfulness, gentleness, self-control; against such things there is no law. –(Galatians 5:22-23 NASB)
 What if I decided to BE the fruit of the month this year?   What if each month, I focus on just one of the fruits of the spirit—learn to better understand, absorb, embrace it–and then share it with those around me?
Love
Joy
Peace
Patience
Kindness
Goodness
Faithfulness
Gentleness
Self-control
 What a great thing to deposit on someone's doorstep every month!
Care to join me?
February's fruit is fitting:  LOVE
How can we better understand, absorb, embrace, and share God's love?  How do you box it up?  How does it get delivered?
 I would love to hear your thoughts, ideas and experiences.